Sunset Cliffs Elopement- Brittany and Fuad
Picture this: you, hand in hand with your beloved, standing atop the rugged cliffs of San Diego's Sunset Cliffs to exchange vows. The sound of waves crashing and seagulls heard from below as the sun slowly sets behind you. What a breathtaking scene for an unforgettable elopement! Whether you are looking for an intimate symbolization of your commitment or just want to have some fun saying "I do" outdoors surrounded by nature, a sunset cliffs elopement is the perfect way to make it all special. Brittany and Fuad's intimate California elopement will literally knock your socks off. This stunning elopement at Sunset Cliffs in San Diego is the definition of sheer perfection.
Wedding Vendor Team:
Wedding Photography: Let Me Show You Love⁠
Wedding Film: Seth D Films⁠
Hair & Make-up: Mobile Beauty Team⁠
Flowers: Native Poppy⁠
Vows: Julia Flourish
Elopement Planner: The Venlist⁠
Venue: Sunset Cliffs
Brittany's Dress: Essense of Australia purchased at The Bridal Room
Fuad's Suit: Calvin Klein
Couples Thoughts:
"We have yet to look back on our decision to forgo the traditional large wedding for an intimate, two-person California elopement. Both Fuad and I missed having our family members and friends present for our special day, but eloping was the perfect move. Lucky for us, we were able to elope right before the COVID-19 pandemic."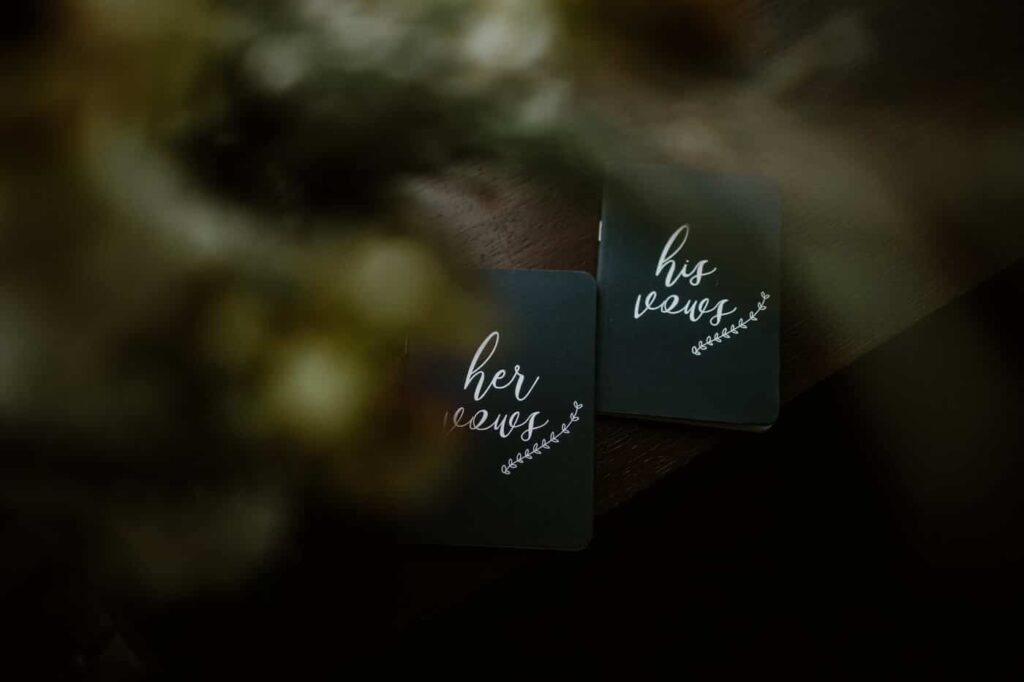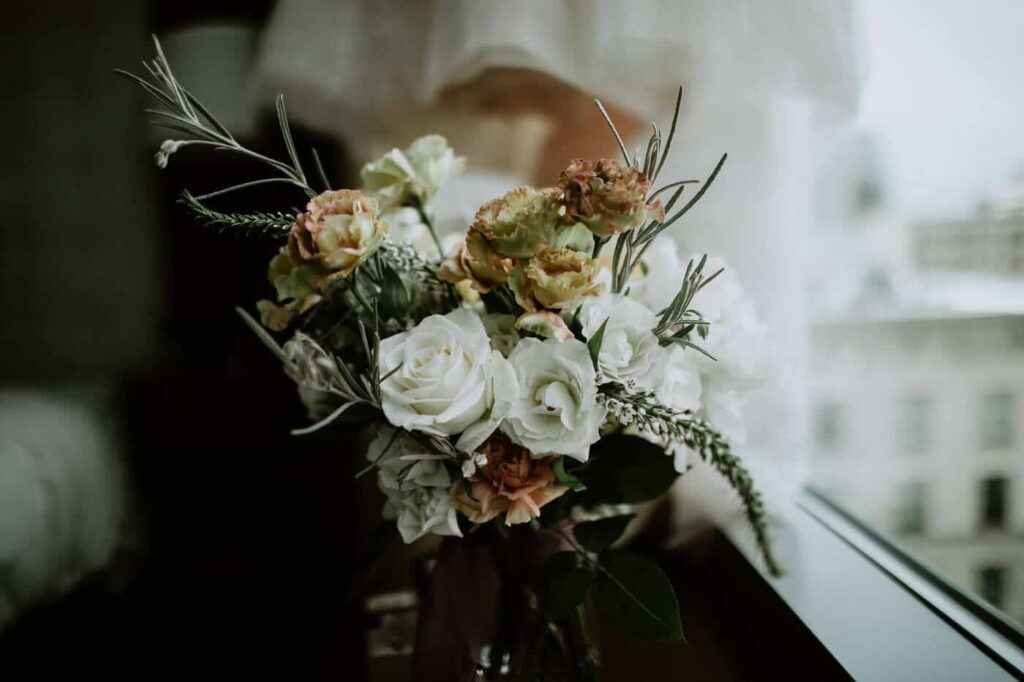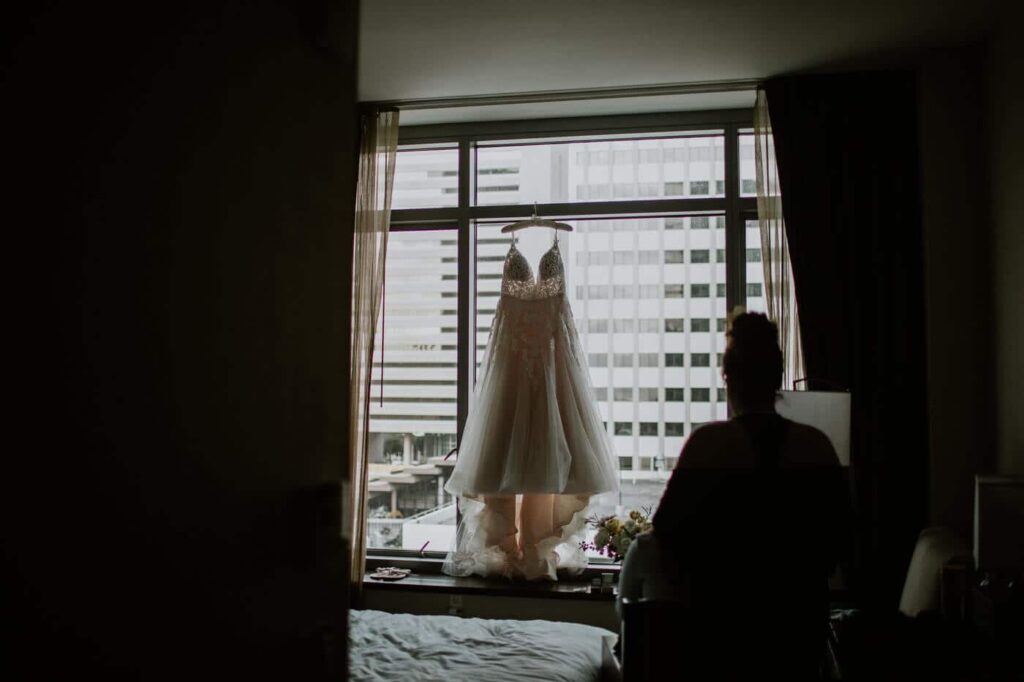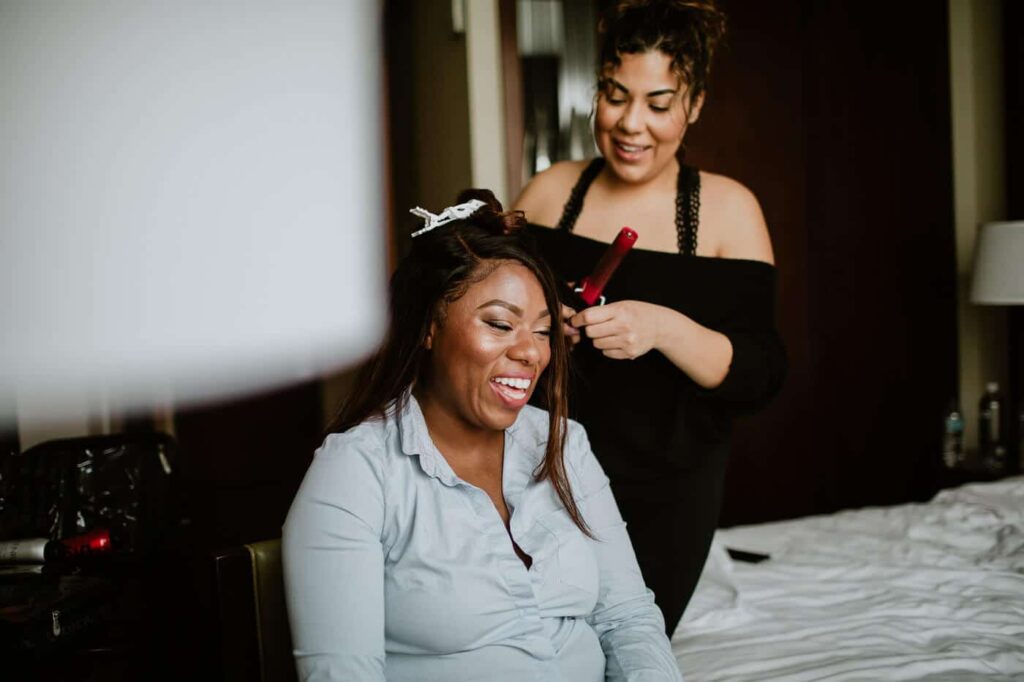 Getting Ready:
"Getting ready for the elopement was a breeze! After picking up my beautiful bouquet and boutonniere made by Native Poppy, miracle worker Marisa from the Mobile Beauty team did my hair and make-up. Once my hair and make-up was done, Fuad put on his suit, helped me into my wedding dress, and we headed to Sunset Cliffs in our Photographers' Toyota Prius! It was classic."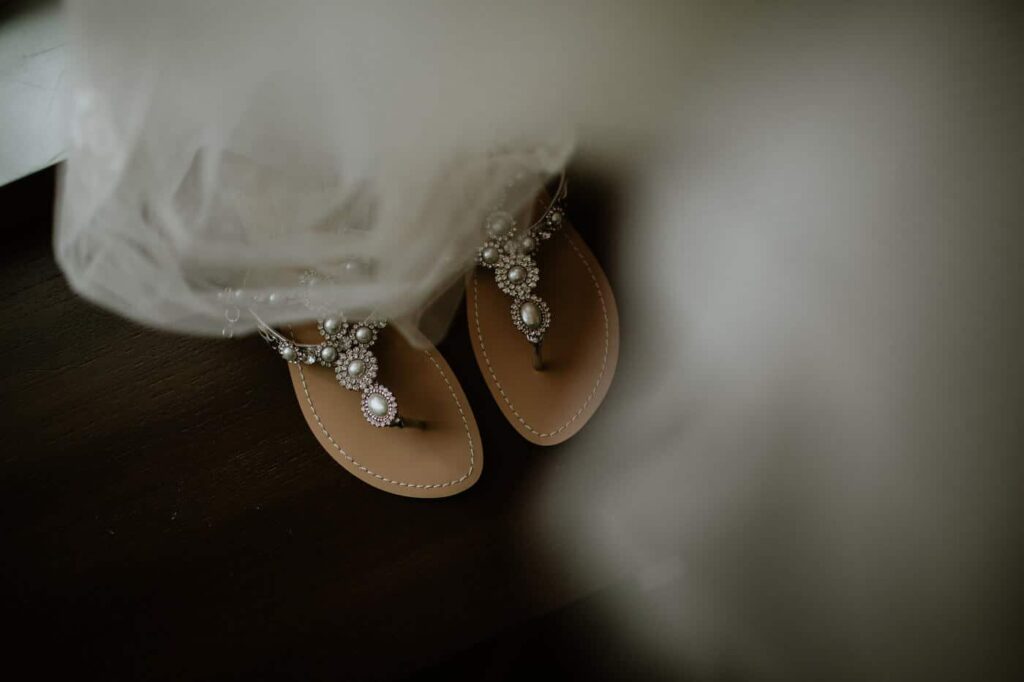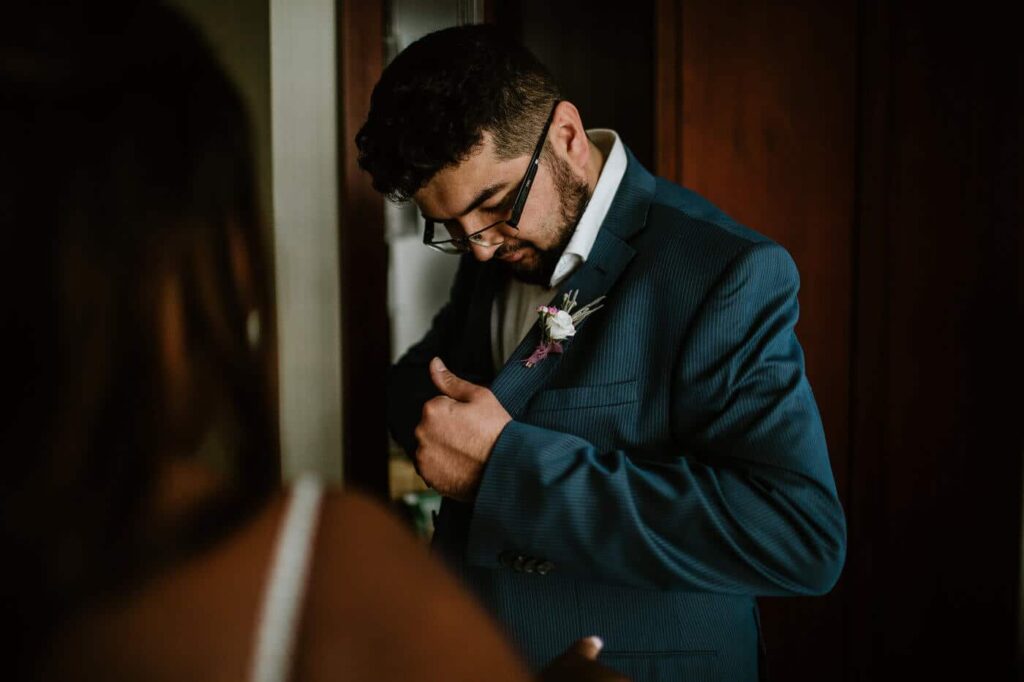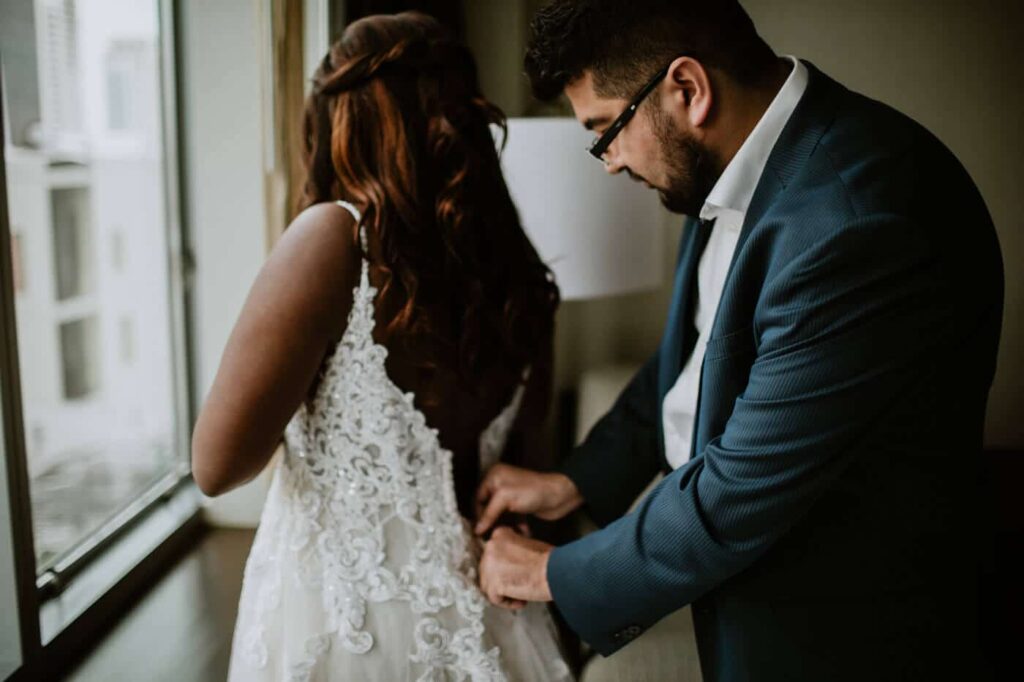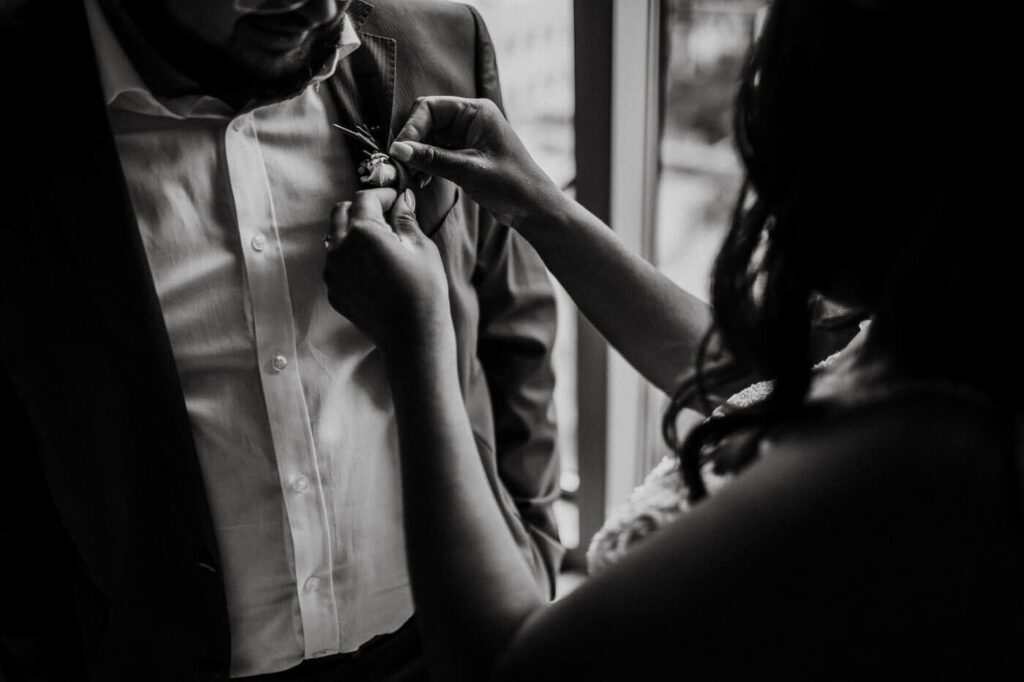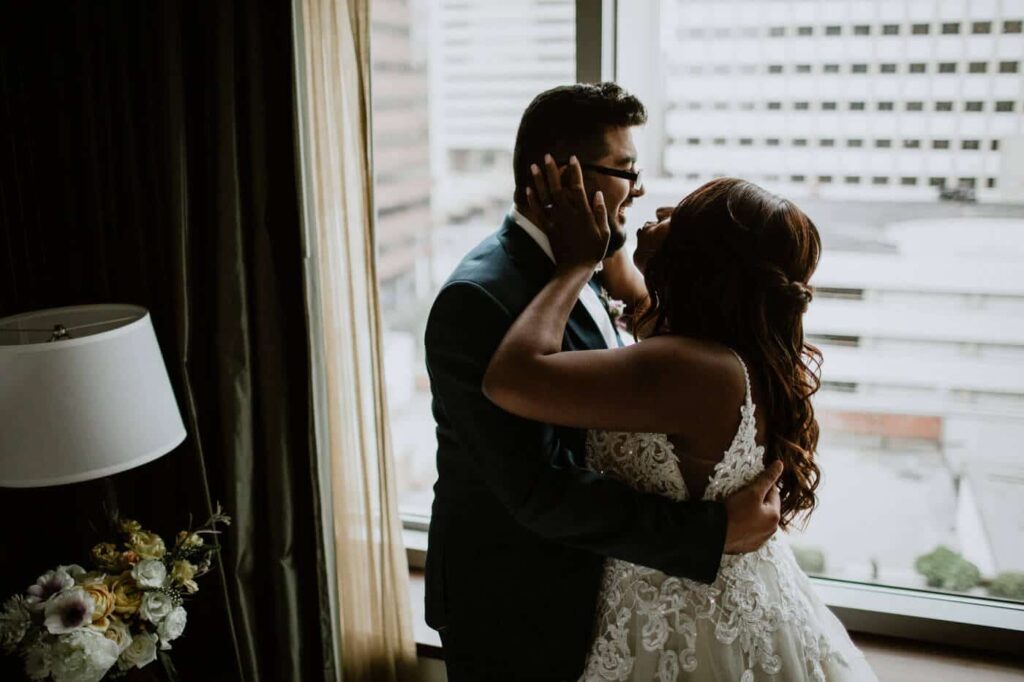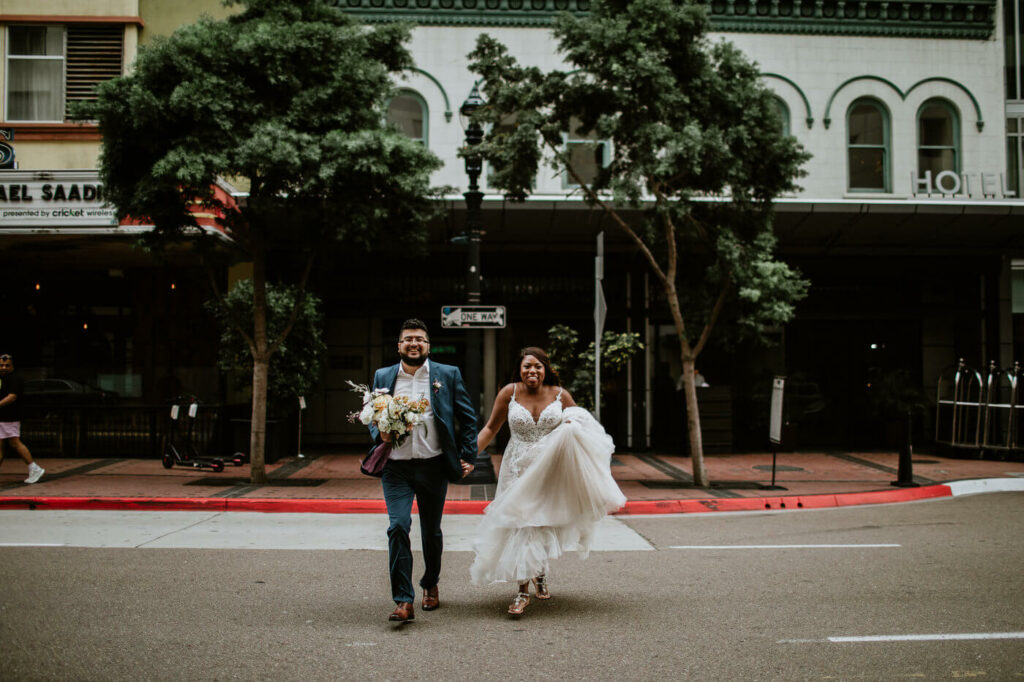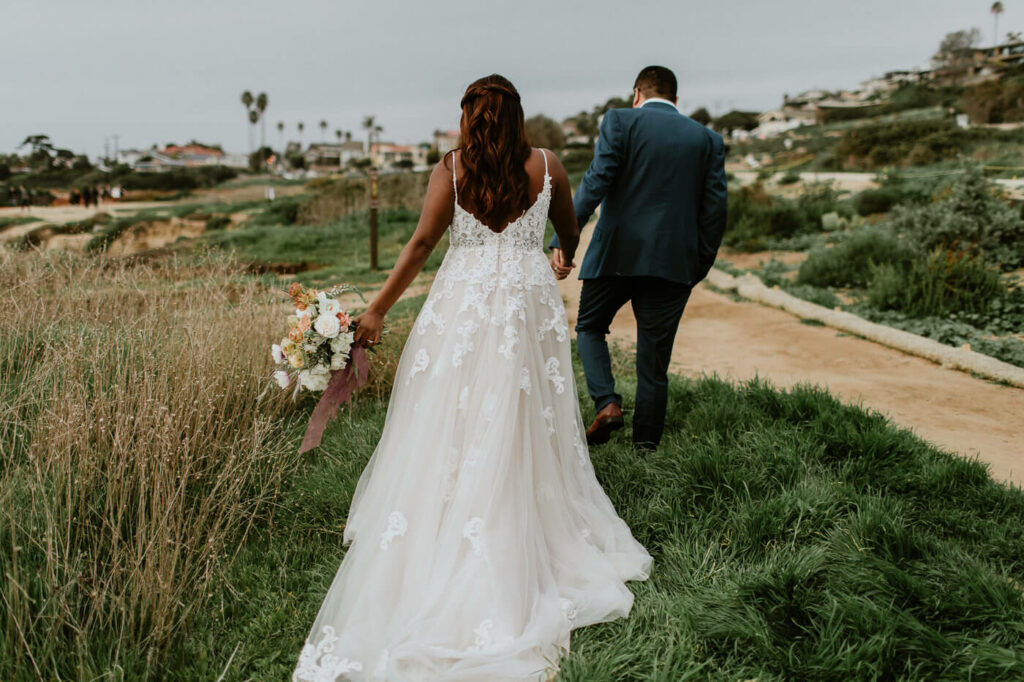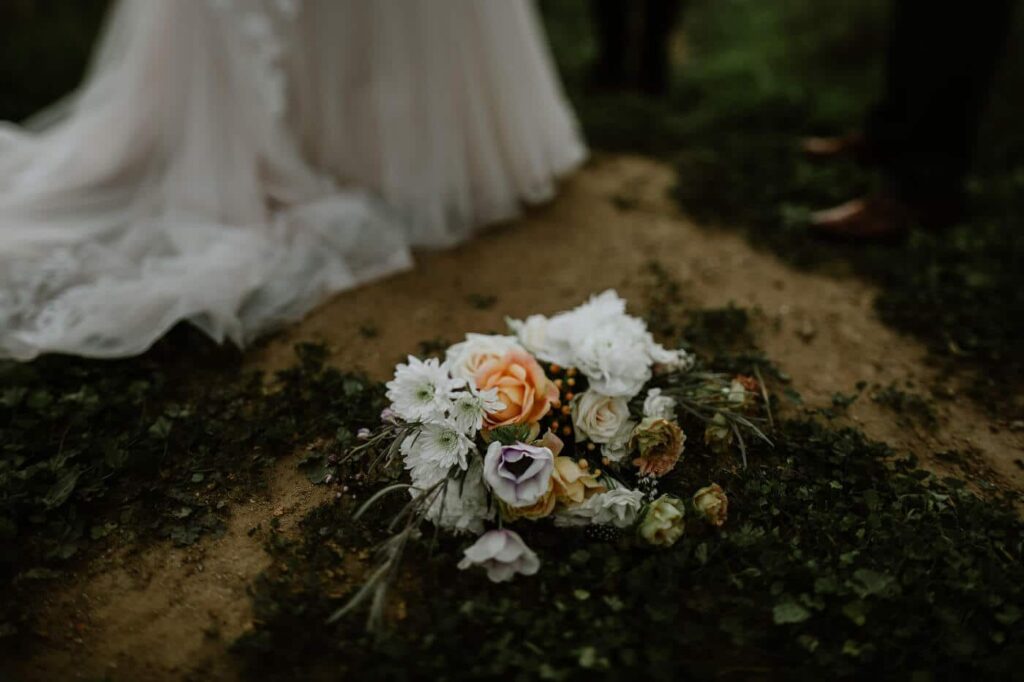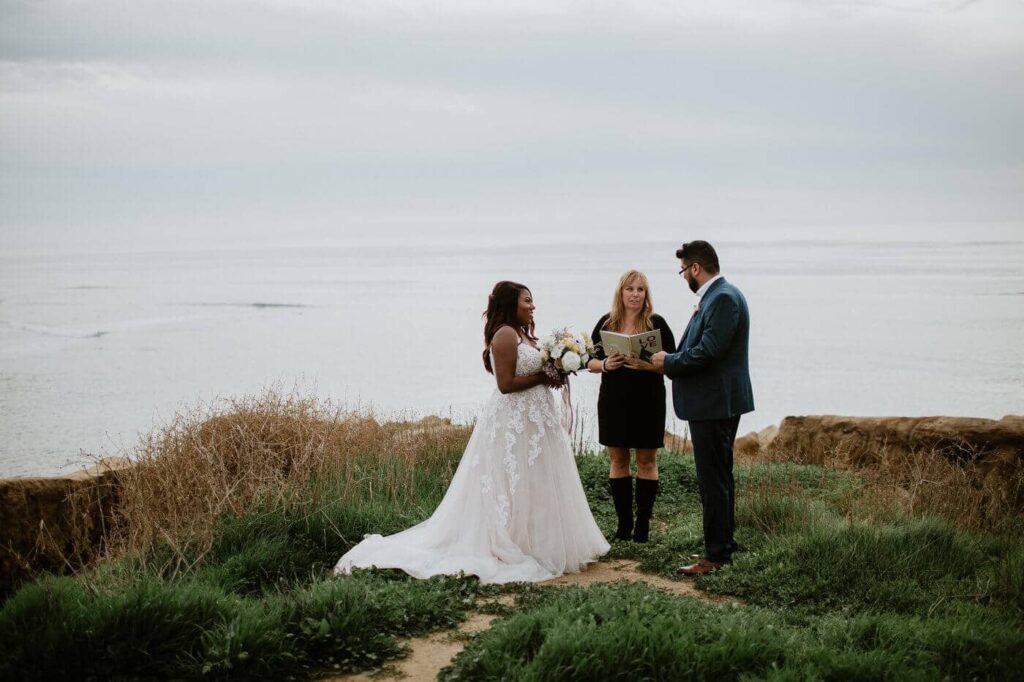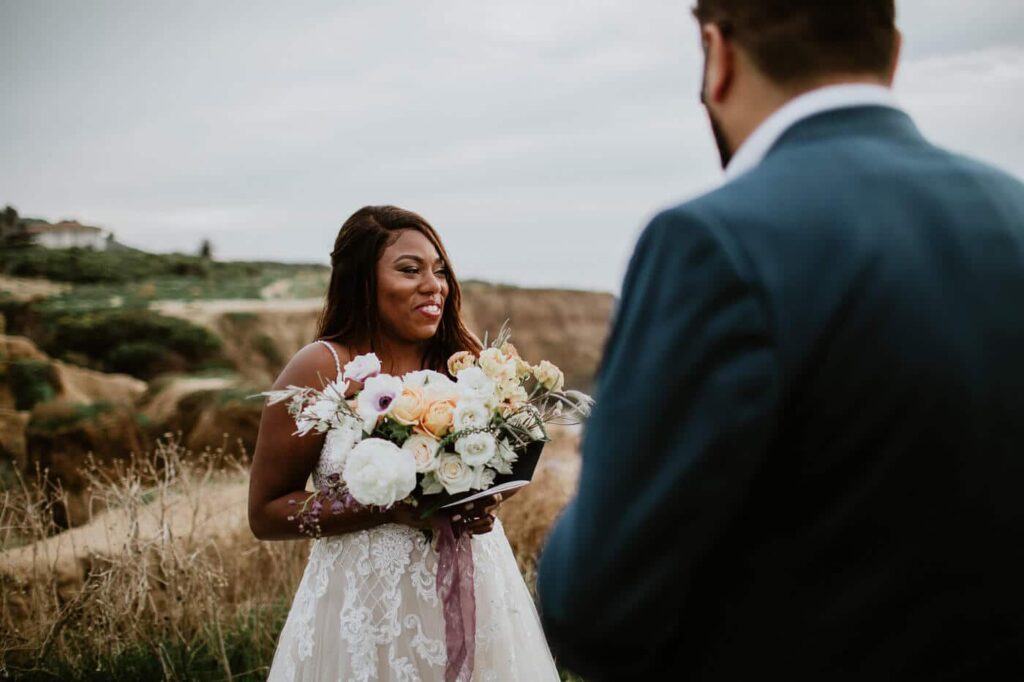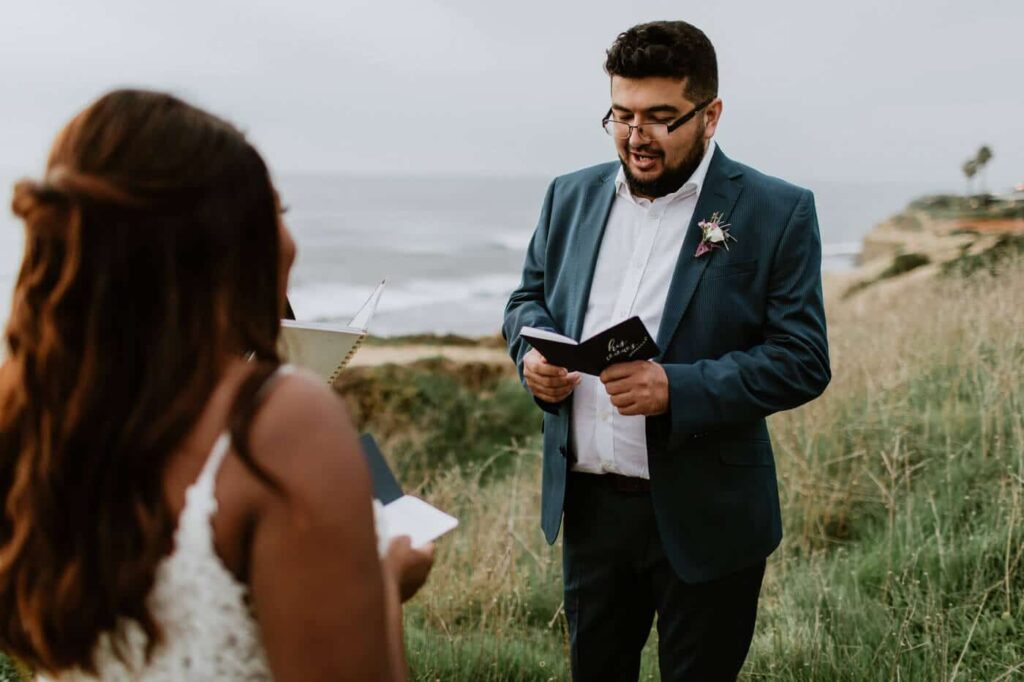 Favorite California Elopement Moment:
" The best elopement moment was exchanging our written vows while standing on Sunset Cliffs overlooking the ocean. Originally, we were not going to write our own vows, but we changed our minds on a whim. As a result, this added a beautiful layer of intimacy and uniqueness to the elopement. It really could have not gotten much better than that."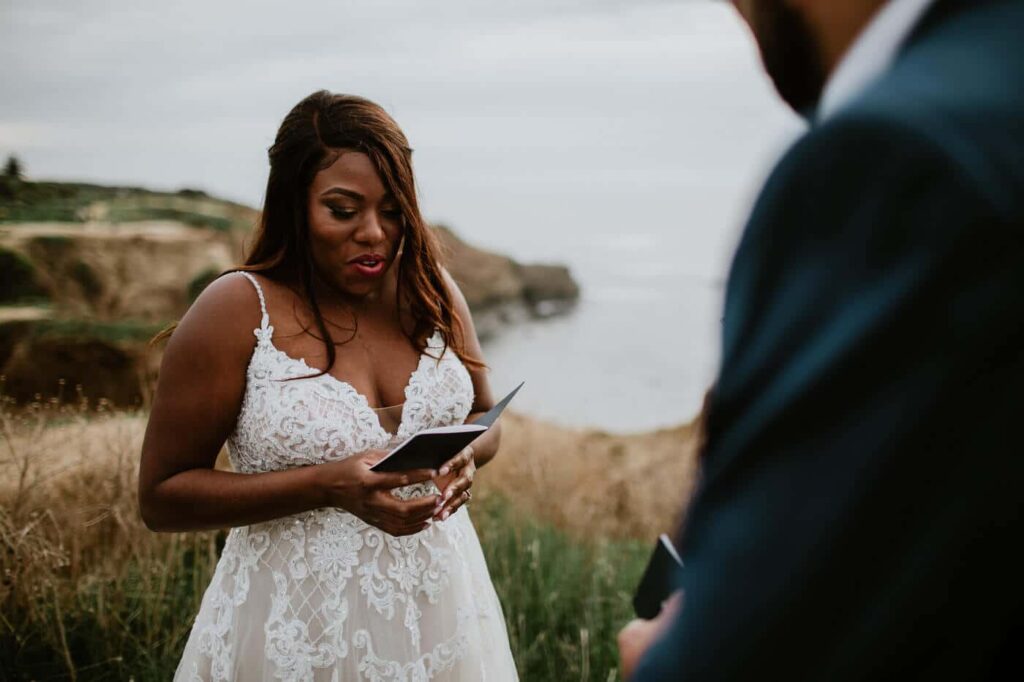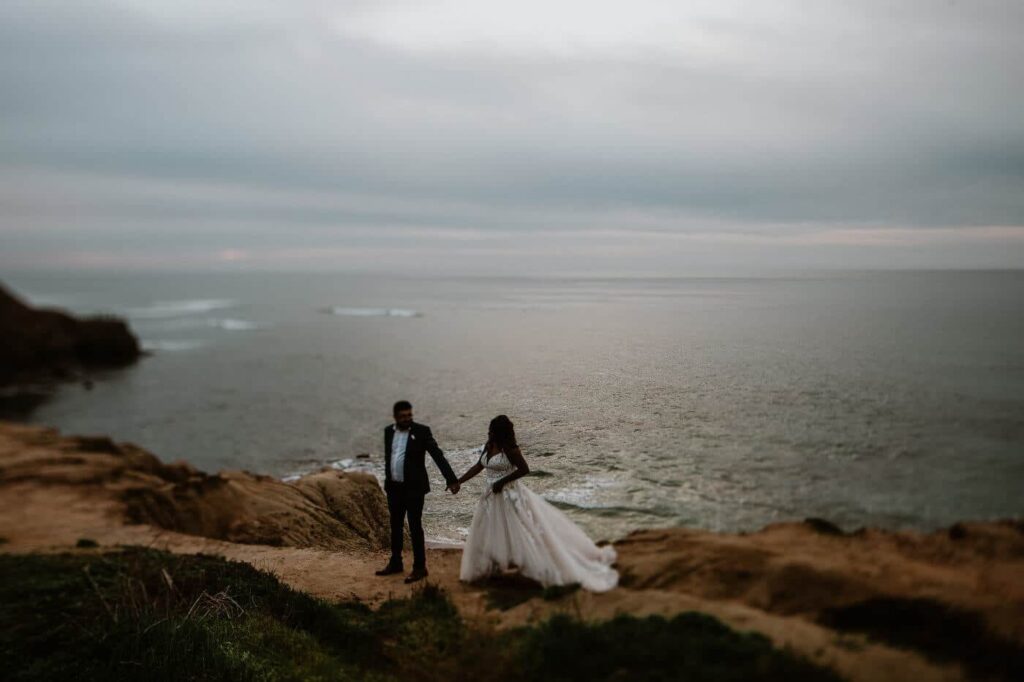 After the California Elopement "I Dos":
Brittany and Fuad hit the cliffs for a dreamy wedding photoshoot with Belinda and Tony from Let Me Show You Love after the vow exchange. Meanwhile, Seth from Seth D Films captured the couple and panoramic views of Sunset Cliffs!
"We concluded our evening with an amazing dinner in downtown San Diego and a night of bar hopping. Talk about a night to remember!"